Perseverance Takes First Spin on Surface of Red Planet
After a seven month long journey through space, NASA's 2020 Mars rover named "Perseverance" touched down on the red planet on February 18, 2021. The one ton vehicle will search Jezero Crater- a dried up lake bed that once held water for evidence of past biological life.
However, that is not it's only task on this mission. Perseverance carries 43 empty sample tubes waiting to be filled with soil to then leave behind for a future Mars mission to pick up and send back to Earth for further analysis. 
Upon landing, the rover couldn't drive freely. Teams at NASA ensured that the vehicle was healthy and in good condition. Two weeks are routinely taken to individually wake up/activate multiple instruments aboard rovers to make sure they are operating correctly so that tests can be done. 
On March 4, 2021, Perseverance took its first drive on Mars. Shortly after, the rover spent time sending data such as raw images of the planet and the first ever audio recording on a different planet with onboard cameras and microphones. 
In addition, NASA has also sent a small helicopter named Ingenuity to accompany the rover on its mission. Although just a test demonstration, if successful this will be the first ever powered flight on another planet.
As of April 4, 2021 Ingenuity has been deployed from the rovers underbelly and is scheduled to take flight on April 11. Ingenuity's mission will only last 30 days after that Perseverance is on its own.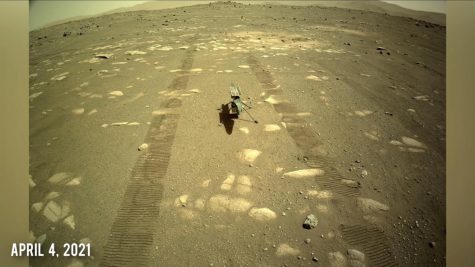 Although Perseverance brings along new tools and instruments to study the planet, its computing power is pretty dated. The rover uses the same computer processor as a 1990 iMac. The reason being that new processors today are more sensitive to radiation which is a big issue on the surface of Mars. 
The Mars 2020 mission paves the way for future Mars exploration in hopes that we can learn enough to send humans to the red planet safely.