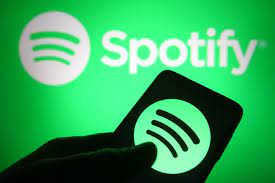 Spotify is experimenting with making users pay for their music service. As of September 2023, Spotify is making song lyrics a premium feature only, in an attempt to encourage users worldwide into paying for Spotify premium. 
Not only do users have to pay for lyrics, but Spotify only allows six skips per hour using smart shuffle, and they increased the subscription prices in several countries. According to The Free Press Journal "All of these latest updates in features are to nudge people towards getting a paid subscription as the company is working towards making some profit after it reported a loss in the last quarter". As a matter of fact, this is doing the complete opposite and many users have switched music streaming platforms.
Isaac Gamez, a sophomore at Sultana High School, states, "I think we shouldn't have to pay for lyrics, it makes me want to not use Spotify".  
Spotify's goal is to make money, the intent of removing lyrics was so users would cough up money and sign up for premium.
"It sucks for people that can't afford paying for lyrics, they need to also pay bills and other stuff, so paying for lyrics is not a priority," said Amia Waller, a Sultana junior.
Ultimately, Spotify has received large amounts of hate due to these new updates. The goal was to push users towards paying for subscriptions, but this has caused users to unsubscribe.