Sublime: Robbin' The Hood Celebrates 28 Years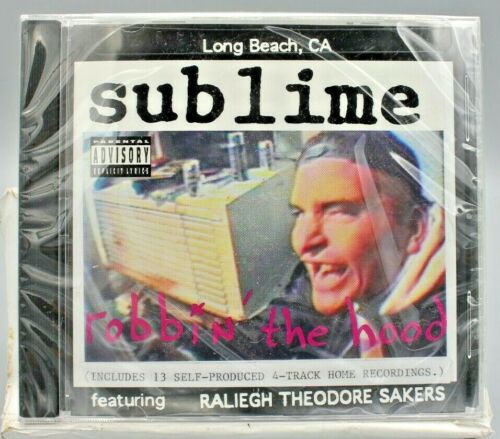 Sublime's second studio album: Robbin' The Hood celebrates 28 years since it was released to the public. 
Sublime was an alternative ska band that formed in Long Beach in 1988. The band did not become majorly successful until their third album, which is titled Sublime due to the fact that this was their first major-label debut album.
The band members were: Bradley Nowell, Eric Wilson, and Floyd Gaugh. The Band has been broken up for years now due to the lead singer, Bradley Nowell, passing away due to an unfortunate overdose of heroin on May 25, 1996. Wilson and Gaugh felt that it wasn't Sublime without Nowell. 
Sublime's first album, 40oz. to Freedom, was released under Skunk Records. Robbin' the Hood was a commercial failure. A commercial failure is when an album does not meet expectations. Today, Robbin' the Hood has now finally received the credit it deserves. It is such a good album.
Robbin' The Hood consists of 23 tracks. "Boss Dj" as well as "Saw Red" are popular songs due to the beats. "Lincoln Highway Dub's" principle chord was later used for "Santeria." The band also came up with demos for "What I Got" and "Garden Grove."
This album has been influential and inspired other bands like No Doubt. Mr. Caplinger, a teacher here at Sultana, stated that " 'Saw Red' and 'Boss Dj' are my favorite songs from the album. 'Boss Dj' has a really good beat and 'Saw Red' is a pump love song." 
Even though it was an experiment with rock, rap, and spoken raps, the album has many good hits. Junior Michael Skipper stated, "I think the album shows their progress and is kind of an uncut album which shows their development." Just because the band is no longer around doesn't mean that their memories are gone.
On Thursday, February 3, Jakob Nowell, the son of Bradley Nowell, and Billy Wilson, Eric Wilson's son, will do a special performance of Sublime's music at Alex's Bar in Long Beach. The proceeds will be donated to the Nowell family to build Bradley's house, a rehabilitation facility for those who are going through the exact same struggle as Nowell. The tickets are $30 and it is a 21+ event. 
Sublime is still successful even after Nowell's Death. May Sublime be remembered as the successful band that they are today in the future.